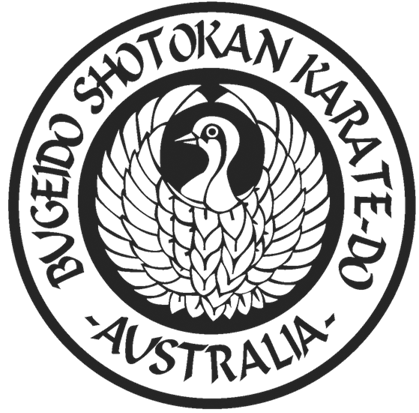 Bu-Geido Karate is based on the style of Shotokan and includes the fundamentals of Ju-Jitsu (Self-defence).
Training Locations and Times

Address:
6 Derinya St, Mornington, Tasmania
Phone: 0407070509
Email: Sensei@bugeido.com
Contact: Sensei Mark
Address:
Kingston Primary School, Church Street, Kingston, Tasmania
Phone: 0407070509
Email: Sensei@bugeido.com
Contact: Sensei Mark
What our parents and students have to say…
I commenced my training with Bugeido way back in 1993 at the age of seven. 21 years later and I'm still here. Even after a short break from training, it's as much home to me now (if not more) as it was when I was growing up all through my pre-teen and teen years. The quality of instruction I have received through this school is second to none and I'd recommend the school to anyone. Aside from the technical skill I have acquired, the self-discipline and the drive to be the best I can be attitude developed have played a very big part in my success to date in my professional career also. A big thumbs up from me!
I've been with them since I was 1996. Loved every moment of it, so much so that now my children also attend the school and love it just as much as I do.
My kids and I started at bugeido shotokan karate about 18 months ago. We all enjoy the traditional way of teaching and at the same time staying fit and active. For myself it's been life a changing experience, being over weight and unhealthy I'm now feeling great and dropping the kgs and I look forward to training nights. Cheaper than a gym membership and learning traditional karate what a great bonus. Thank you Sensei.
Our 10-year-old son started karate a year ago after not feeling confident in his own ability to defend himself. Since this time, he has grown more confident and is more disciplined in his concentration. He is now almost 11 and he loves karate and is happy he has finally found an activity that he looks forward to.  The Bugeido karate school keeps to the traditions of karate as a martial art and is what we were looking for to teach him about the importance of history, tradition and commitment.
I started Karate a little over 6 months ago after watching my son participate and talk about it at home. As a 51-year-old with dodgy knees I thought I was too old for me to take up karate, but with a free try out lesson offered I figured I wouldn't have anything to lose. I am now 52 and have been doing karate for over six months. I have not been this fit for 20 years and my knees are better than they have ever been. I am now training to enter competitions and am progressing though the grades towards my black belt. Thank you Sensei!
My two children have been training with Sensei Mark for that past 18 months and have thoroughly enjoyed the experience, could not be happier!!
Four (4) Seperate Training Levels
Manageable Class Sizes
Class size are kept to a manageable level to ensure quality of tuition and safety of students. Classes are based on a 10 week school term. There are four(4) terms per year.
Black Belt Adult Instructors
Bu-Geido Karate is based on the style of Shotokan and includes the fundamentals of Ju-Jitsu(Self Defence).  All Bu-Geido instructors must be 18 years of age, have completed the Bugeido diploma of teaching, completed a recognised first aid course, and have a National Police Record Check before being allowed to teach children unsupervised.
Karate Training Fees
Training fees are very affordable, starting from as little as $4 per session. Our annual membership fee is due on the fourth lesson and thence annually.
For all new starters, your first class is free.
Annual Membership fee is $25 per person (Peewees, Juniors & Adults) and is due by the fourth week of Term + Term Fees

For Kodomo's, membership is $30 for the first year ($20 thereafter). The membership fee includes a screen printed polo shirt and bandana (Kodomo's only).
TERM FEES
This is based on a 10 week term
PLEASE NOTE:

Term fees are for weekly training, not by the class, which means that you can attend as many classes per week including Kata for no extra.
For parents with more than two children attending class please check with Sensei for class discounts.
If you need a payment plan please talk to Sensei
The term fee does not include extra curricular activities such as workshops, clinics & weapons classes
The term fee is not negotiable, irrespective of the number of classes your child attends. It is non refundable unless in special circumstances
Fee payments can be made by using Direct Bank Transfers or online using Credit Card

Bank Transfers:
BSB: 633 000.
A/C: 1255 88038
A/C Name: M Reddish
Secure Credit Card Payment:

Please note: a small payment transaction fee is added to cover the cost of the payment service and is 1.75% + .30 cents (for example on a $60 term fee this would be an extra $1.35).

Pay Term Fees By Credit Card
Secure credit card transactions provided by Pin Payments Australia
T/a BUGEIDO AUSTRALIA
Bugeido Australia
PO Box 485
Rosny Park
Tasmania 7018
Karate Uniforms
Karate uniforms (Gi) should be obtained by the fifth lesson - which can be purchased from the Honbu in Mornington or through your instructor.
Kodomos wear black track pants and white polo shirts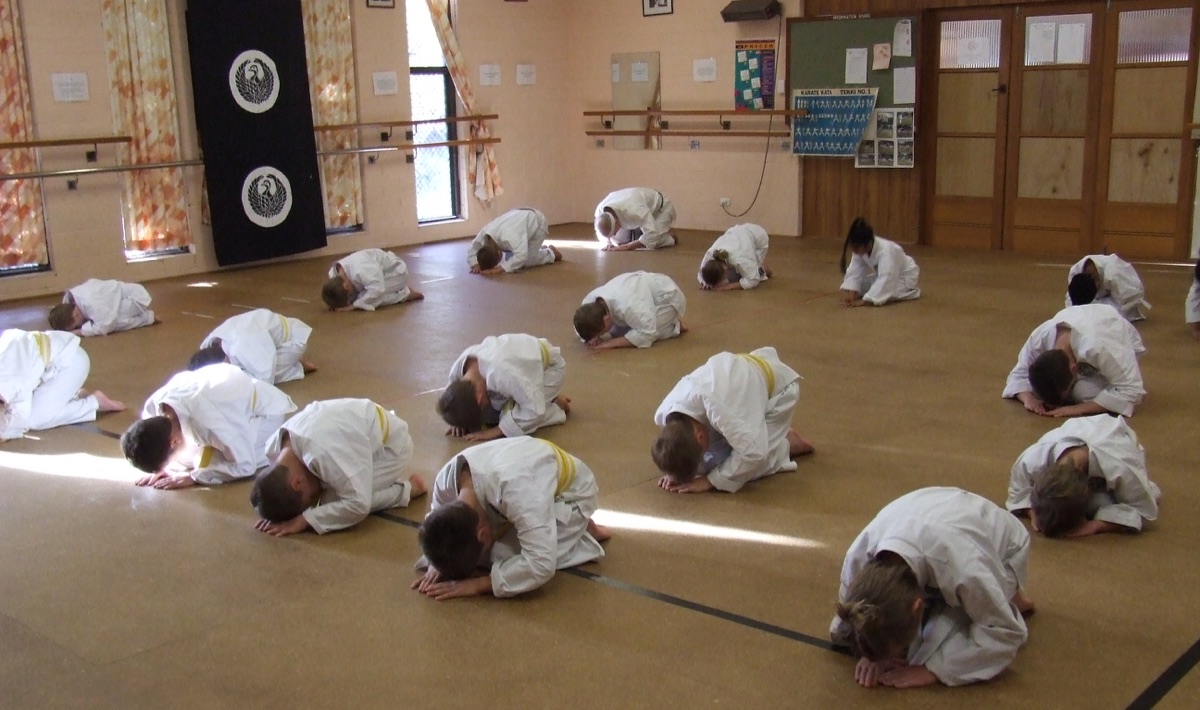 Exams (Gradings)
Whenever possible gradings (exams) will be carried out at the Honbu (headquarters) in Mornington, eliminating the necessity for students to travel excessive distances or interstate.
Gradings are held twice yearly for Peewees (7 – 11yrs) and Juniors (12 – 14yrs), and three times per year for Kodomos (4 – 6yrs) and Adults (15yrs and over).
All students are expected to attempt at least 1 grading per year.  (There are 10 gradings from beginner to black belt).
Bugeido conducts well supervised and coordinated Karate training camps, Coaching & Leadership courses, and camps for children. All camps are held at various locations around the state.   Competitions are held at State and National levels and include all age groups.
Beginners To Experienced Welcome!
We offer Karate classes for all ages – from beginners to advance all are welcome.