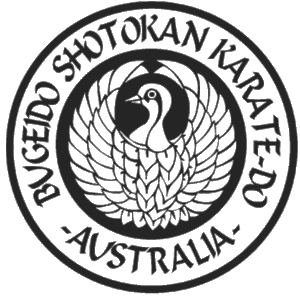 Childrens University Tasmania
Children's University Tasmania is affiliated with the University of Tasmania and the Peter Underwood Centre for Educational Attainment, a specialist centre established to better understand the issues that constrain Tasmanian educational outcomes.
The Children's University concept is relatively simple: it offers superior educational experiences for children aged between 7 and 14 years and volunteering opportunities for 15-18 year olds outside of school and recognises their achievements through the award of formal certificates and graduations. The model leverages local educational and learning activity providers (including sports clubs, museums, galleries, school clubs) and has a strong emphasis on experience as a significant learning tool, acknowledging the value of the range of different learning experiences and environments in which children engage. All learning activities must have a link in some way to a university course eg. Football club = sports engineering, physiotherapy, management, teaching, sciences etc.
Each child is issued with a Passport to Learning from their school in which the hours of validated activity are recorded. Once they have reached the required number of hours children will graduate from the Children's University. Certificates are presented at graduation ceremonies held once a year at a University of Tasmania campus near you (Sandy Bay, Cradle Coast and Newnham campuses).
Children's University is child led, meaning that children choose what activities they would like to participate in, and participation occurs on a voluntary basis.
Our team of CU Regional Officers are interested in speaking with potential Public Learning Destination providers, students and schools.
Bugeido Australia has been a Public Learning Destination since 2016, and is proud to be involved with this very exciting initiative of the University of Tasmania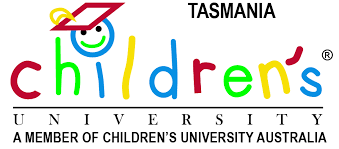 Part of Children's Universities Worldwide
What our parents and students have to say…
I commenced my training with Bugeido way back in 1993 at the age of seven. 21 years later and I'm still here. Even after a short break from training, it's as much home to me now (if not more) as it was when I was growing up all through my pre-teen and teen years. The quality of instruction I have received through this school is second to none and I'd recommend the school to anyone. Aside from the technical skill I have acquired, the self-discipline and the drive to be the best I can be attitude developed have played a very big part in my success to date in my professional career also. A big thumbs up from me!
I've been with them since I was 1996. Loved every moment of it, so much so that now my children also attend the school and love it just as much as I do.
My kids and I started at bugeido shotokan karate about 18 months ago. We all enjoy the traditional way of teaching and at the same time staying fit and active. For myself it's been life a changing experience, being over weight and unhealthy I'm now feeling great and dropping the kgs and I look forward to training nights. Cheaper than a gym membership and learning traditional karate what a great bonus. Thank you Sensei.
Our 10-year-old son started karate a year ago after not feeling confident in his own ability to defend himself. Since this time, he has grown more confident and is more disciplined in his concentration. He is now almost 11 and he loves karate and is happy he has finally found an activity that he looks forward to.  The Bugeido karate school keeps to the traditions of karate as a martial art and is what we were looking for to teach him about the importance of history, tradition and commitment.
I started Karate a little over 6 months ago after watching my son participate and talk about it at home. As a 51-year-old with dodgy knees I thought I was too old for me to take up karate, but with a free try out lesson offered I figured I wouldn't have anything to lose. I am now 52 and have been doing karate for over six months. I have not been this fit for 20 years and my knees are better than they have ever been. I am now training to enter competitions and am progressing though the grades towards my black belt. Thank you Sensei!
My two children have been training with Sensei Mark for that past 18 months and have thoroughly enjoyed the experience, could not be happier!!
Find out more about training times and classes
We offer Karate classes for all ages – from beginners to advanced all are welcome.
Bugeido Honbu
| | |
| --- | --- |
| Office: | 6 Derinya St, Mornington. |
| Postal address: | PO Box 485, Rosny Park, 7018. |
| Phone: | 0407 070 509 – Sensei Mark |