Founder Geoff Reddish Shihan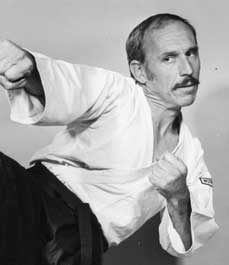 Geoff Reddish Shihan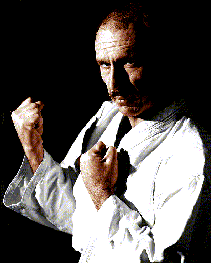 Born 1939, Shihan Geoff Reddish was raised in Hurstville, Sydney.  The son of a school teacher and principal, Geoff Reddish joined the RAAF in 1957 at the age of 18.  His time spent in the RAAF provided the perfect disciplinary basis for martial arts training.
From June to December in the year 1958, Shihan was stationed in Ballarat, Victoria, where he began to train in the art of Judo with Sensei George Zukowski.  Married in 1960, Shihan soon qualified as an Air Traffic Controller, becoming a commissioned officer.  In 1962 he was posted to Georgetown, Penang State, Malaya.
Shihan commenced his Jiu-Jitsu training in Penang in Dec 1962. At this time he was under the instruction of Master Kam Hok Hoe, a 7th degree black belt with the International Jiu Jitsu Institute. At this time, Master Kam Hok Hoe was the highest ranking Black Belt in Jiu Jitsu outside mainland Japan.  The only person to hold a higher rank was the chief instructor of the Institute (8th Dan), in addition to one other 7th degree along with the Japanese Royal Prince, who had an honorary 7th degree.
Shihan trained under Master Kam Hok Hoe until December 1964 when he was graded black belt at the International Jiu Jitsu Institute. Master Kam later passed away in the mid 1990's at the age of 91.
On return to Australia Shihan did not take up Jiu-Jitsu, mainly due to the lack of Jiu-Jistu schools that were available in Australia during the mid 60's. He instead decided to train in a number of Karate styles including Rembu-Kan with Sensei Aubrey Brooks 2nd Dan from 1965 to 1966 and Kyokushin. Shihan was again posted back to Malaysia in 1969 till 1971 where he reconnected with his old mentor, Master Kam.
Returning to Australia, Shihan trained in the style of Shita Ryu in N.S.W. Moving to the Victorian town of Sale, he commenced his Shotokan training at the Sale Karate School in 1975 eventually receiving his 1st Dan. Since this time, Shihan now holds Black Belt gradings in Shin-Bu-Kai(Goju Ryu), Heiwa-No-Tae(Shotokan) and Bugeido Karate(6th Dan). It was during this time that he qualified as a Shimpan (referee) and examiner.
Shihan, now retired, continues to be involved with Bugeido, by mentoring the current Black Belts and attending gradings.
Learn more about Bugeido Karate Australia
Over 47 years martial arts experience!