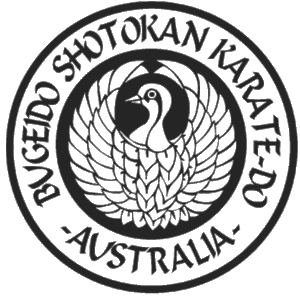 Bugeido Shotokan Karate-Do was established in Sale Victoria, when Shihan Geoff Reddish commenced teaching the combined disciplines of Karate-Do and Jiu-Jitsu in August 1976. The formation of the B.S.K. was preceded by the founding of the Sale Karate School in 1975. The Japanese word "BUGEIDO" translates as the 'artistic way of the warrior'. Accordingly, more emphasis is placed on the "ART" of Karate than on any other aspect. To this end, the traditional objectives of self control, self discipline and humility are foremost in our teaching.
In 1978, Shihan established a new Dojo at R.A.A.F East Sale while he was still serving in the Royal Australian Air Force.
In 1979 Bugeido participated in several Victorian state-wide Shotokan Karate Tournaments, with many students gaining Kumite and Kata state titles.  Afterwards new Dojos were opened in East Gippsland, Bairnsdale, Rosedale and Yarram.
The association continued to expand with the headquarters moving to Swift's Creek, in 1981.  New Dojos were established in the same year in Swift's Creek and Ensay, followed by Dojos in Benambra and Buchan in 1982, Omeo in 1983 and Lindenow in 1984.
In 1985 the association moved its Honbu to Branxholm, Tasmania, paving the way for further development in Tasmania, which led the organisation to become one of the largest independent karate organisation's in Tasmania.
Over the past 44 years, Bu Geido Shotokan Karate-Do has been a member style of the Shotokan Karate International of Australia (1978), the Karate fellowship Group, the Karate Instructors Association, Shin Bu Kai Karate-Do, the Australian Karate Federation, and more recently a member style of the Tasmanian Martial Arts Council from 1991 to 2003.
Bugeido's Honbu moved to its current location in Mornington (Hobart) in 1997, and now operates in four locations in the greater Hobart area in addition to affiliate Dojos in Northern Tasmania.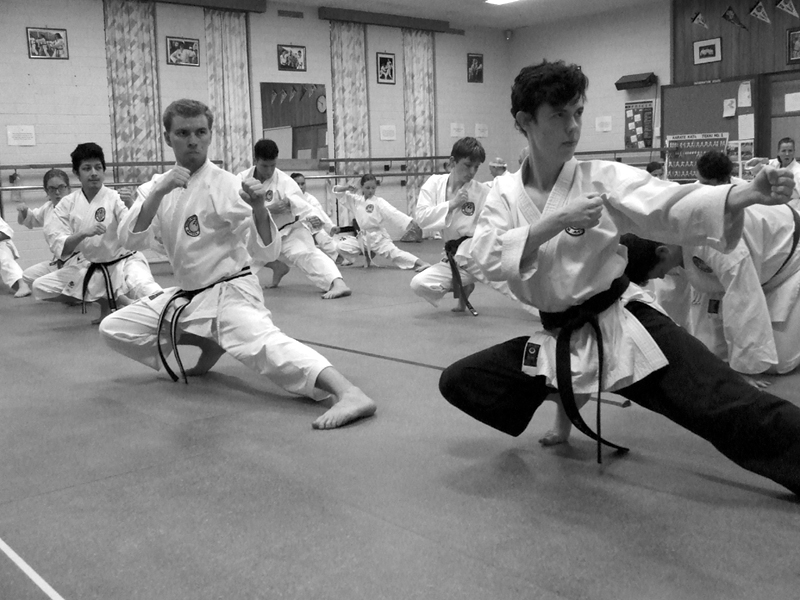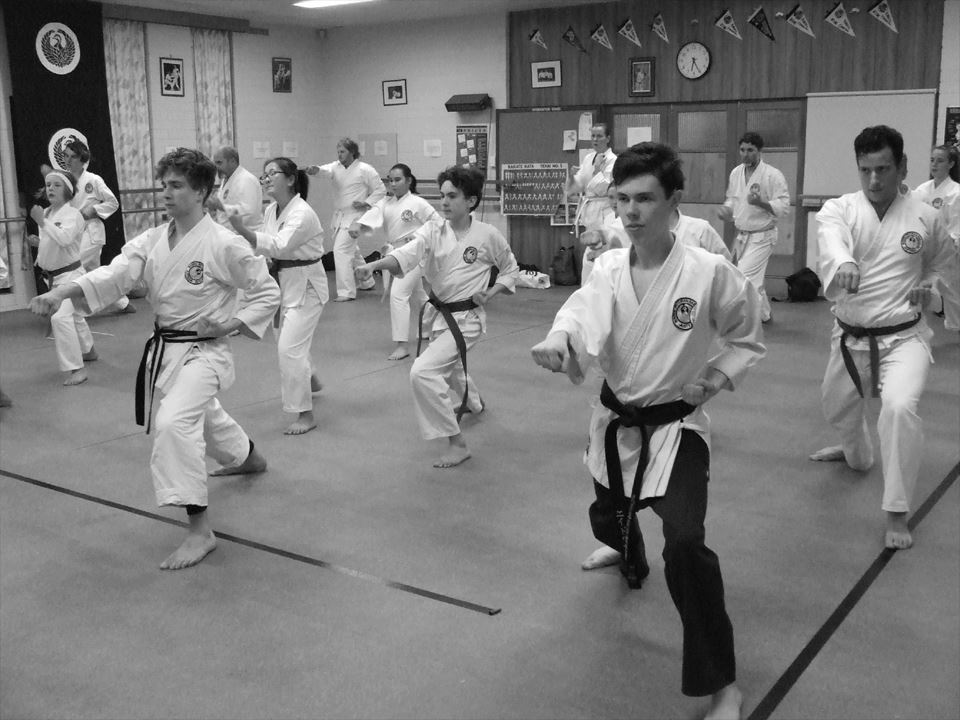 What our parents and students have to say…
I commenced my training with Bugeido way back in 1993 at the age of seven. 21 years later and I'm still here. Even after a short break from training, it's as much home to me now (if not more) as it was when I was growing up all through my pre-teen and teen years. The quality of instruction I have received through this school is second to none and I'd recommend the school to anyone. Aside from the technical skill I have acquired, the self-discipline and the drive to be the best I can be attitude developed have played a very big part in my success to date in my professional career also. A big thumbs up from me!
I've been with them since I was 1996. Loved every moment of it, so much so that now my children also attend the school and love it just as much as I do.
My kids and I started at bugeido shotokan karate about 18 months ago. We all enjoy the traditional way of teaching and at the same time staying fit and active. For myself it's been life a changing experience, being over weight and unhealthy I'm now feeling great and dropping the kgs and I look forward to training nights. Cheaper than a gym membership and learning traditional karate what a great bonus. Thank you Sensei.
Our 10-year-old son started karate a year ago after not feeling confident in his own ability to defend himself. Since this time, he has grown more confident and is more disciplined in his concentration. He is now almost 11 and he loves karate and is happy he has finally found an activity that he looks forward to.  The Bugeido karate school keeps to the traditions of karate as a martial art and is what we were looking for to teach him about the importance of history, tradition and commitment.
I started Karate a little over 6 months ago after watching my son participate and talk about it at home. As a 51-year-old with dodgy knees I thought I was too old for me to take up karate, but with a free try out lesson offered I figured I wouldn't have anything to lose. I am now 52 and have been doing karate for over six months. I have not been this fit for 20 years and my knees are better than they have ever been. I am now training to enter competitions and am progressing though the grades towards my black belt. Thank you Sensei!
My two children have been training with Sensei Mark for that past 18 months and have thoroughly enjoyed the experience, could not be happier!!
Find out more about training times and classes
We offer Karate classes for all ages – from beginners to advanced all are welcome.
Bugeido Honbu
| | |
| --- | --- |
| Office: | 6 Derinya St, Mornington. |
| Postal address: | PO Box 485, Rosny Park, 7018. |
| Phone: | 0407 070 509 – Sensei Mark |