Payment Processed
Thank you!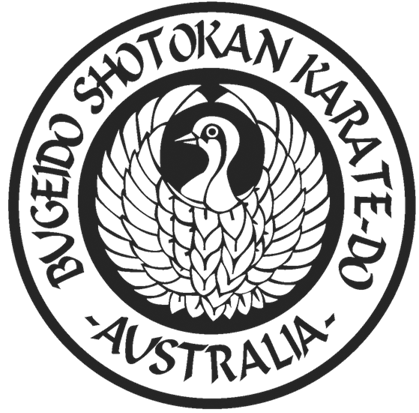 Karate Training fees are very affordable, starting from as little as $4 per session. Our annual membership fee is due on the fourth lesson and thence annually. For all new starters, your first class is free.
Payments can be made by the following;
Bank Transfers:
BSB: 633 000.
A/C: 1255 88038
A/C Name: M Reddish
Secure Credit Card Payment:

Please note: a small payment transaction fee is added to cover the cost of the payment service and is 1.75% + .30 cents (for example on a $60 term fee this would be an extra $1.35).

Pay Term Fees By Credit Card
Secure credit card transactions provided by Pin Payments Australia
Annual registration fees
Annual Membership fee is $25 per person (Peewees, Juniors & Adults) and is due by the fourth week of Term + Term Fees
For Kodomo's, membership is $30 for the first year ($20 thereafter). The membership fee includes a screen printed polo shirt and bandana (Kodomo's only).
TERM FEES
This is based on a 10 week term
PLEASE NOTE:

Term fees are for weekly training, not by the class, which means that you can attend as many classes per week including Kata for no extra.
For parents with more than two children attending class please check with Sensei for class discounts.
If you need a payment plan please talk to Sensei
The term fee does not include extra curricular activities such as workshops, clinics & weapons classes
The term fee is not negotiable, irrespective of the number of classes your child attends. It is non refundable unless in special circumstances
Grading fees will be charged for each grading session and includes Kata training sessions, Grading and a Karate belt.
T/a BUGEIDO AUSTRALIA
Bugeido Australia
PO Box 485
Rosny Park
Tasmania 7018
Bugeido Karate Australia
Bugeido's Honbu moved to its current location in Mornington (Hobart) in 1997, and now operates in four locations in the Greater Hobart area.
Address: 6 Derinya St, Mornington
Tasmania, Australia 7018
Phone: 0407 070 509 – Sensei Mark
Mornington Honbu
| | |
| --- | --- |
| Location | 6 Derinya St, Mornington TAS 7050 |
| Postal address:  | PO Box 485, Rosny Park, 7018. |
| Phone: |  0407 070 509 - Sensei Mark |